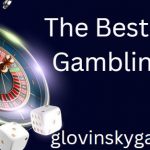 by Janet Glovinsky | Oil on canvas | 30 x 30 | $1200
Lines I left on Paintings:
Sometimes I think everything beautiful
is just bait for the old fishers.
Hope
Hole
What I say to you travels about
770 miles per hour on a warm day.
The chill you create slows the speed of my sound;
I don't want to talk to anyone who is cold.
Sound cannot travel in a vacuum
My words vibrate through your matter.
After all that talk about actualizing potential
and living out-loud —
I am at fifty-six still a secret
but at least I am a secret you can't keep.